Wednesday, June 5, 2013
One of my favorite quotes!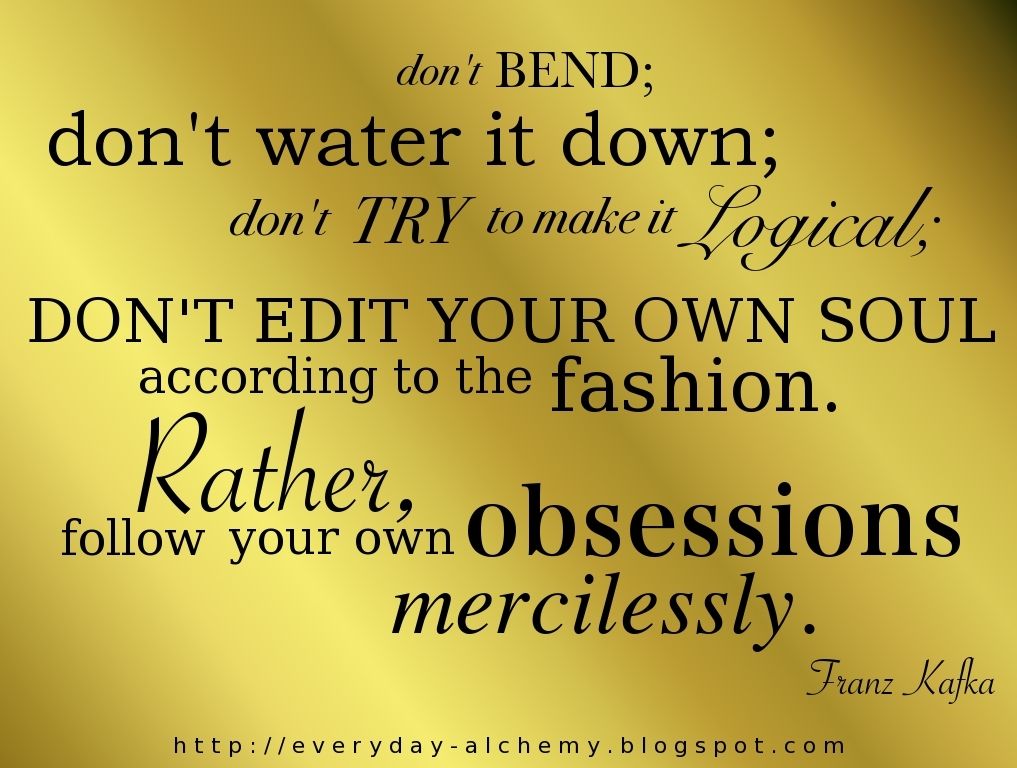 Posted by

Everyday Alchemy
at 10:04 AM
2 comments:

Monday, June 3, 2013
My mudroom-into-office project is coming along swimmingly. All weekend long I dreamed of how my office will eventually look and function (mostly while browsing Pinterest). I've been poring over design blogs and supply sites and, most importantly, gathering an inventory of what I already have. That's the most important first step one can take, in my opinion! Chances are you'll be surprised by everything you already have to utilize, because I know I certainly was.

Posted by

Everyday Alchemy
at 8:20 AM
No comments:

Saturday, June 1, 2013
Real talk, y'all. I've been blogging from my sofa this whole time, with my laptop set up on a plastic patio table I got on clearance from the drugstore. I have a binder and a whole bunch of random pencils, makeup samples, cords and envelopes on my "side desk" a.k.a. the living room end table. It's kind of awkward at best, and I find myself accepting its mediocrity as a space. Plus it's kind of hard to work in the same spot I relax in. We have a few good spaces in the house that could work as an office though, and it's my weekend project to launch myself into one of these three rooms.
Posted by

Everyday Alchemy
at 9:30 AM
No comments: